1. Analyses
Each phase starts with a detailed needs analysis.
2. Demonstration
The consultant in charge of the project will present a model to the future users.
3. Validation
Together we validate the proposed solution and improve it according to the discussions.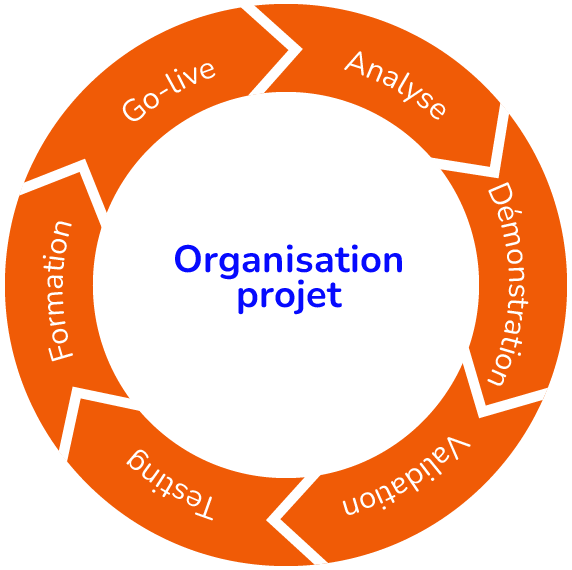 4. Testing
The key-user then takes control of this test system and carries out a maximum number of tests.
5. Training
Ideally, we train one person who will be responsible for the project on the client side. After having acquired all the knowledge, this person will take care of training the end users.
6. Go-live
Launch of the Odoo module(s) in production.
Why do we recommend Odoo?
Odoo business software is in our opinion a unique combination of an impressive array of integrated features (goodbye double-coding), ease of use, and a high level of adaptability. Originally an ERP*, Odoo has expanded to include customer-centric applications to help support your growth (e.g. website builder, eCommerce, eLearning, online payments, mass mailing, event management, surveys, etc.).

Odoo is Open Source; 100% modifiable and free to use, it has been developed with a community that now counts thousands of enthusiasts. Thus, it offers today the largest app store dédié à la gestion d'entreprise.
The thousands of available applications cover the cross-sectional needs of specific business flows. Every day, 30 new apps are added.

Odoo is also easily accessible. Available in an online version that can be deployed in 2 clicks with standard applications certified by the editor (free with 1 app used, ideal for small structures), it can also be deployed on any dedicated server to add specific modules from the community (on https://odoo.sh/ cloud server, own cloud or hosted on site). Forget about installing software on each machine, Odoo is 100% web-based, i.e. accessible from a simple internet browser, whether from a computer or from your smartphone.

Finally, Odoo is a Walloon nugget exported all over the world (7 000 000 users to date). We at Logicasoft are proud to contribute to it, as an official Gold partner.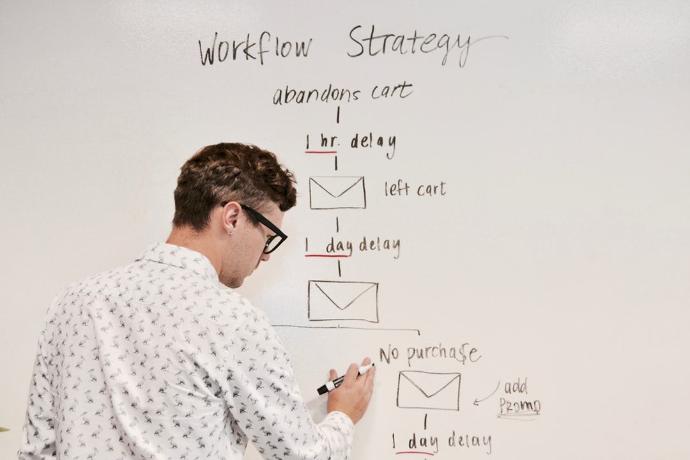 Why Logicasoft ?
Expertise
Logicasoft is the alliance of 2 great passions. A functional passion for Odoo and a managerial passion for accounting, manufacturing, laboratory (LIMS), breweries and high technology issues with more than 20 years of experience.
Our team has been working on Odoo since 2012. We have experienced all its major evolutions and have already implemented it in more than 50 companies, both in Belgium and internationally. We are officially certified on the latest version of the software. We also work in close collaboration with the editor to participate in its evolution, which we follow on a daily basis.
Finally, our goal is Operational Excellence. We advise you on the optimization of your business processes to ensure optimal use of the software and avoid operational disasters (Lean Six Sigma approach).
Are you up for a meeting or a demo?
We're coming!