The company 

 Wagralim is one of the 6 competitiveness clusters aiming to support economic activity and employment in strategic areas for Wallonia. Wagralim is the reference partner for technological, business or managerial innovation in the agri-food sector. Its mission is to accelerate the creation of value within Walloon companies in the agri-food sector through innovation, partnership and openness to the world.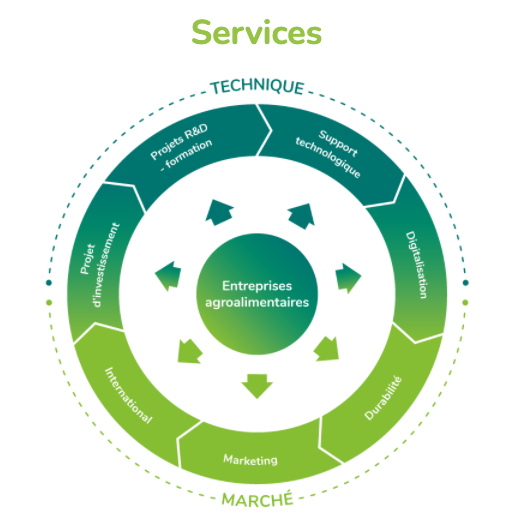 Their needs
Historically, the systems used were Sage for the CRM part and HubSpot for the marketing part.Wagralim's main objectives were to generalize the processes of its various departments and centralize the information in one system.Problems: Complex use, tedious encoding, poor visibility of information, double encoding, no link between an opportunity won and the project that follows.
The solution
The project was carried out almost entirely thanks to the Odoo standard. Indeed, Wagralim was immediately open to the solutions offered by LogicaSoft in order to simplify and adapt their processes to Odoo.
With the arrival of Covid 19, this was also a first for LogicaSoft as all discussions and workshops were done remotely. Despite this, we did not notice any change in efficiency.
The result was obtained with the use of Odoo Studio which again proves to be very useful when used moderately to make simple additions. 
Le coeur business de Wagralim est l'information que la société possède sur ses contacts et le suivi des opportunités et projets en cours. Les principaux modules utilisés sont donc Contact, CRM et Projet.
When the user searches for a contact, he or she has direct access to information specific to Wagralim (type of membership, type of company, company activity, etc.) but also to the leads/opportunities, projects, member subscriptions and events in which this contact has participated.
In terms of specific developments, as usual, we challenged the customer to perform a minimum. This will allow Wagralim to easily migrate to future versions of Odoo. Only one development was made because it brought a huge added value: the possibility to create a task (for a project of your choice) from an opportunity and keep a traceability via a link (via a "smart button" for Odoo lovers!).